It's been close to a year since I've posted new drawings. That's OK., it's not like the world was holding it's breath.
In January Dave Johnson invited me to show work in his POTTSVILLE MUSEUM. Dave is an artist and great lover of art. It feeds his soul and he's got a nose for it (at least I hope he does because he seems to think that my stuff smells pretty good!). He hung my work in a way that I would never have imagined and he made sense of it--for me and the world. So the show was collaboration. He unpacked it and hung it and in the hanging, unpacked it again, so to speak (in art-speak).The show was called A Beautiful Line. Here are some photos from Pottsville, the Pottsville Museum and Dave Johnson in his creation.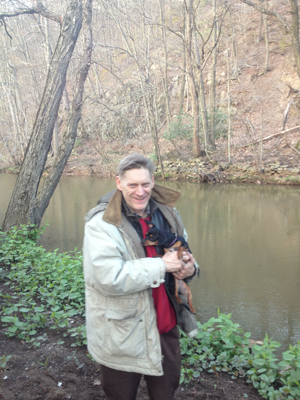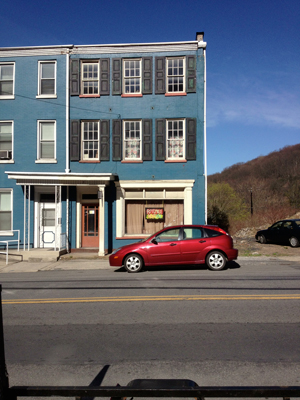 Dave Johnson the man with a heart of art and the Pottsville Museum.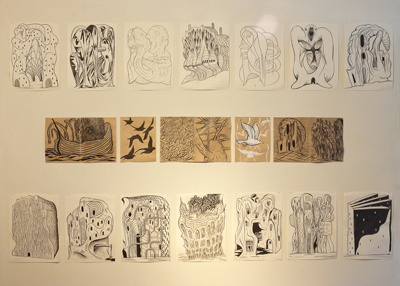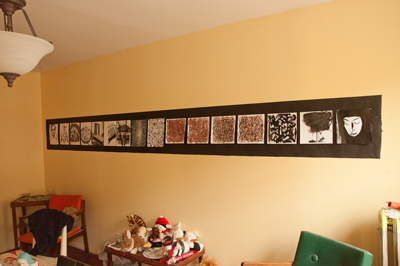 Here are the two big pieces that Dave hung.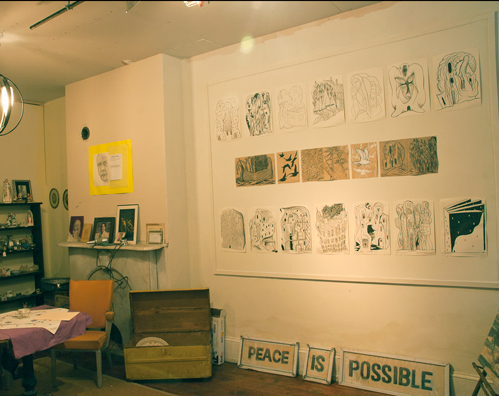 Large piece in the main first floor gallery. On the floor, leaning against the wall is the title for the mural "Peace Is Possible" which Dave Johnson painted on the side of the Pottsville Museum. See below.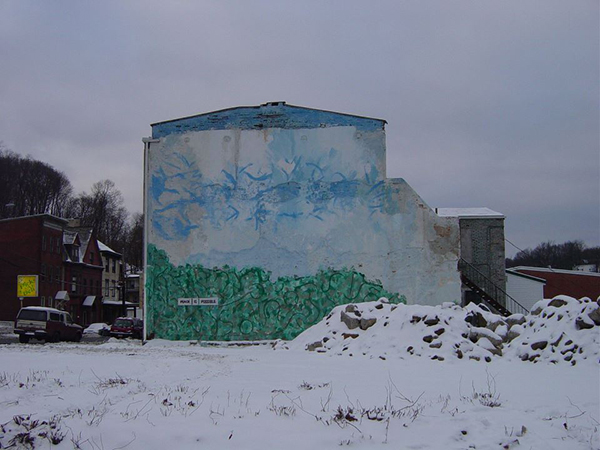 Photo © Pottsville Museum. Courtesy of the Pottsville Museum.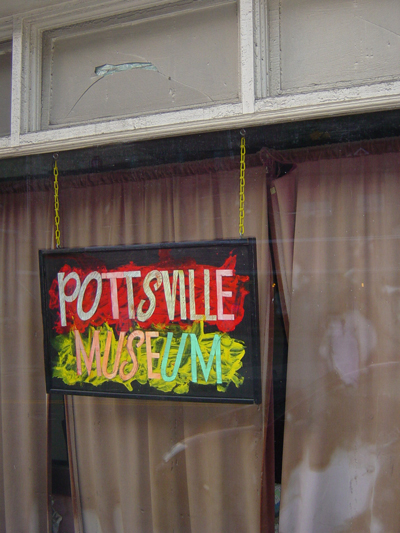 The sign on the front door of the Pottsville Museum painted by Dave Johnson. Photo © Pottsville Museum.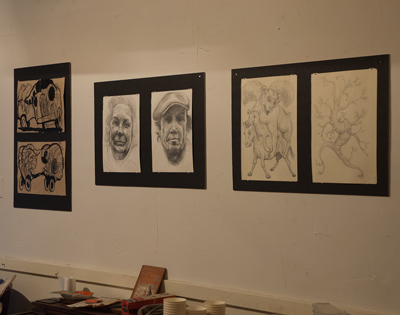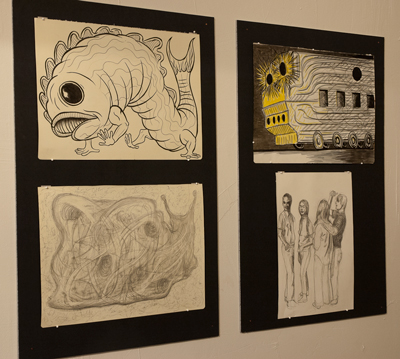 Across from the large piece in the main gallery
Showing at the Pottsville Museum was a great experience and one I'll be pondering and remembering dearly for the rest of my life.
A limited edition of catalogs of the show will be printed in the coming weeks.
Thank you Dave!
Here are some drawings from the last year. Enjoy